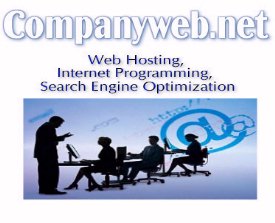 CompanyWeb Articles

Book Reviews
Columns
Web-Source Topics...

Biz Tips Article

Biz Tips Article is syndicated from Web-Source.net.

Syndicated articles are written by independent authors and the contents represent the author's views. The content of the article does not necessarily represent the views of Company Web staff and management.

---
DrNunley's Biz-Tips

by Dr. Kevin Nunley

Send Five Brochures

Over the years, I've found that just about everybody uses sales letters. It doesn't matter whether you are a tax consultant, own a pool maintenance service, or care for elderly patients at home. Almost everyone finds that sending out sales letters is one of the best tried-and-true marketing methods around.

I've found a variation on the old sales letter that is pure genius! It came in the mail the other day. Instead of the usual sales package--five pages for a 35 cent stamp--this enterprising entrepreneur folded his pages into individual brochures.

The envelope of five inexpensive brochures made for a marketing package that was far more impressive than the standard sales letter. For some reason, when sheets of paper are folded into brochures, they seem worth more and more substantial.

Prospects are much less likely to throw away a brochure. And an envelope of five brochures immediately creates an impression of value.

People also expect a sales letter to "sell" them, and nothing more. A brochure, on the other hand, is likely to give you valuable information.

About the Author:

Get long-term marketing with your own article sent to Ezine editors. Kevin writes your custom article, puts your name in the byline, your four line ad at the end, and sends it to 1,300 editors. Articles often get used over and over for months.
Announce your new product, service, or idea with a press release. We write your release for you, get your approval, then email it to 5,000 media nationwide. Visit Dr.Nunley.com. Reach Kevin at

[email protected]

.

More Biz Tips Articles...