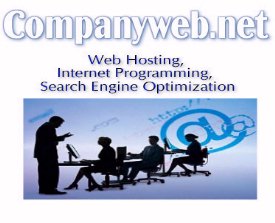 If your company needs web design, web application programming, script installation or web hosting, send email to help@companyweb.net or call us at 412.253.4160 for a quote or just to ask a question.

Biz Tips Article

Biz Tips Article is syndicated from Web-Source.net.

Syndicated articles are written by independent authors and the contents represent the author's views. The content of the article does not necessarily represent the views of Company Web staff and management.

---
DrNunley's Biz-Tips

by Dr. Kevin Nunley

Radio Ad Secret

Radio is one of the small business person's best advertising friends. As big media goes, radio is inexpensive. It can also carefully target very specific kinds of listeners.

Rather than spending your marketing budget on a lot of people who aren't interested in buying from you, radio can hone in on just the kinds of prospects that are most likely to fatten your bottom line. Now here's a radio secret that very few advertisers know about.

Radio stations have a system for determining which commercials get played first during spot breaks. Some stations play the commercials with jingles and music first and save the voice-only spots for last. Others do it the other way around. Most play 60 second commercials first, saving the 30s for last.

It's important for your commercial to be one of the first played. Research shows that after the second or third commercial in a row, most radio listeners tune away.

When you buy radio commercials, ask the D.J.s how their spots are "stacked." Find out how yours need to sound to get played first.

About the Author:

Get long-term marketing with your own article sent to Ezine editors. Kevin writes your custom article, puts your name in the byline, your four line ad at the end, and sends it to 1,300 editors. Articles often get used over and over for months.
Announce your new product, service, or idea with a press release. We write your release for you, get your approval, then email it to 5,000 media nationwide. Visit Dr.Nunley.com. Reach Kevin at

[email protected]

.

More Biz Tips Articles...