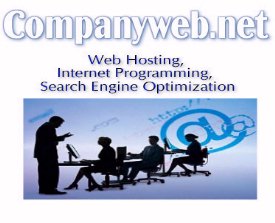 If your company needs web design, web application programming, script installation or web hosting, send email to help@companyweb.net or call us at 412.253.4160 for a quote or just to ask a question.

Biz Tips Article

Biz Tips Article is syndicated from Web-Source.net.

Syndicated articles are written by independent authors and the contents represent the author's views. The content of the article does not necessarily represent the views of Company Web staff and management.

---
DrNunley's Biz-Tips

by Dr. Kevin Nunley

Fusion Marketing

Some entrepreneurs are extremely smart about leveraging their advertising along with the ads of others. This is called fusion marketing.

Nowhere is this more effective than on the Internet. I can write an article on marketing for my web site, and get it placed on many other web sites as well.

This principle works in all other areas of marketing. One car dealer in my town lowers his advertising costs by including a 10 second ad for the local cable TV company in his radio commercials.

Another man provides a DJ service for parties and dances. Before each appearance, he visits small businesses in the neighborhood and asks if they would like him to mention them on the mike several times during the dance. He collects a small fee from each.

About the Author:

Get long-term marketing with your own article sent to Ezine editors. Kevin writes your custom article, puts your name in the byline, your four line ad at the end, and sends it to 1,300 editors. Articles often get used over and over for months.
Announce your new product, service, or idea with a press release. We write your release for you, get your approval, then email it to 5,000 media nationwide. Visit Dr.Nunley.com. Reach Kevin at

[email protected]

.

More Biz Tips Articles...