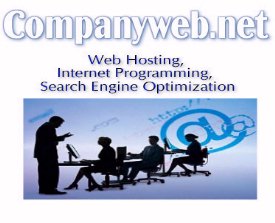 CompanyWeb Articles

Book Reviews
Columns
Web-Source Topics...

Biz Tips Article

Biz Tips Article is syndicated from Web-Source.net.

Syndicated articles are written by independent authors and the contents represent the author's views. The content of the article does not necessarily represent the views of Company Web staff and management.

---
DrNunley's Biz-Tips

by Dr. Kevin Nunley

Sales Letter Ideas

Most businesses of any size use sales letters of one type or another. Whether its a simple thank you note to a customer, info on your web site, or a lengthy newspaper ad--smart sales letter formulas can improve response.

Here are a few tried-and-true methods for writing your next sales letter.

Flatter the reader. Let her know that she's part of a group you consider important. This makes your sales letter more personal.

Write to the reader peer-to-peer. People are more likely to believe a letter from someone who is similar to themselves. If you are selling boats, let the reader know you are a boating enthusiast, too.

Ask a question. This works best to draw the reader in when the question is one that the reader finds interesting or curious. Your prospect will continue on to get the answer.

About the Author:

Get long-term marketing with your own article sent to Ezine editors. Kevin writes your custom article, puts your name in the byline, your four line ad at the end, and sends it to 1,300 editors. Articles often get used over and over for months.
Announce your new product, service, or idea with a press release. We write your release for you, get your approval, then email it to 5,000 media nationwide. Visit Dr.Nunley.com. Reach Kevin at kevin@drnunley.com.

More Biz Tips Articles...