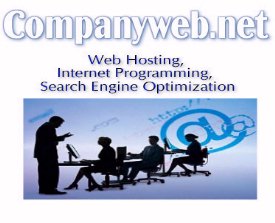 CompanyWeb Articles

Book Reviews
Columns
Web-Source Topics...

Web Tips Article

Web Tips Article is syndicated from Web-Source.net.

Syndicated articles are written by independent authors and the contents represent the author's views. The content of the article does not necessarily represent the views of Company Web staff and management.

---
Courtesy of Web-Source.net

To Frame or Not to Frame

Frames can either compliment a website or make it look unprofessional.

If you must use frames, use them sparingly. If not used properly, frames can make your content very difficult to view. Avoid making your visitors have to scroll from side to side to view your content. This can be very irritating and cause your visitors to leave and never return.

Consider using small borderless frames at the top or bottom of your page that blend in with the rest of your website.

In addition, try to only use a couple of framesets. A website divided up into several frames not only looks bad, but is also a nightmare to view and navigate.

If you must use frames, offer your visitors a choice -- Frames verses No Frames.

Copyright © Shelley Lowery 2002-2004

Web Design Tips is an excerpt from Web Design Mastery - An Internet Marketers Copy & Paste Reference Guide. Learn how to design a professional web site in the easiest possible fashion -- with hundreds of copy & paste codes.


More Web Tips Articles...