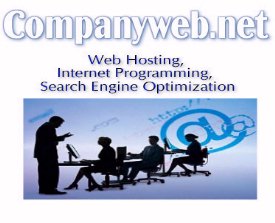 Web Traffic Generators

Download this ebook [PDF] for the top 25 web traffic generation programs. If you are interested in web traffic, you can join any of the programs described in the ebook free of charge.

Web Tips Article

Web Tips Article is syndicated from Web-Source.net.

Syndicated articles are written by independent authors and the contents represent the author's views. The content of the article does not necessarily represent the views of Company Web staff and management.

---
Courtesy of Web-Source.net

Registering Your Domain Name as a Trademark

If you have a registered domain name that doesn't infringe upon any trademarks, you may be able to register a trademark. Registering a domain name as a trademark isn't easy, but it can be done. Although you can't register the http://www.or the .com, if the use of your name fits the laws criteria, it can be registered. You should consult with an attorney familiar with the Internet, trademarks and the laws prior to registering your domain name as a trademark.

For a complete explanation, click here.

As stated by the United States Patent and Trademark Office, "A mark composed of a domain name is registrable as a trademark or service mark only if it functions as a source identifier. The mark, as depicted on the specimens, must be presented in a manner that will be perceived by potential purchasers as indicating source and not as merely an informational indication of the domain name address used to access a web site."

In other words, the use of a domain name must not be used simply as an address to direct customers to your web site, but must be used to identify the products or services of the business claiming the trademark, which provides products or services via the Internet.

If you're in the market for a domain name, you may want to consider searching the Trademark Electronic Search System, prior to registering a domain name. By researching the trademark regulations and knowing your rights, whether you hold a trademark or a domain name, you may be able to avoid the possibility of litigation.

Copyright © Shelley Lowery 2002-2004

Web Design Tips is an excerpt from Web Design Mastery - An Internet Marketers Copy & Paste Reference Guide. Learn how to design a professional web site in the easiest possible fashion -- with hundreds of copy & paste codes.

More Web Tips Articles...