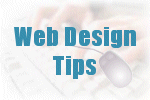 Courtesy of Web-Source.net

Page Transitions

If you would like to spice up your web pages on entry, select one of the following codes and place it between your <HEAD> and </HEAD> tags.




<META http-equiv="Page-Enter" CONTENT="RevealTrans(Duration=4,Transition=1)">

The Duration determines the length of time the transition will last. The "4" indicated in red sets the transition time to 4 seconds. This can be changed to whatever you'd like. However, try to keep the number at 5 or under.

The Transition determines which transition will be displayed. The "1" indicated in red will display the "Box out" transition.

Select your preferred transition from the list below and replace the "1" indicated in red.



Transition List

0
1
2
3
4
5
6
7
8
9
10
11
12
13
14
15
16
17
18
19
20
21
22
23
Box in
Box out
Circle in
Circle out
Wipe up
Wipe down
Wipe right
Wipe left
Vertical blinds
Horizontal blinds
Checkerboard across
Checkerboard down
Random dissolve
Split vertical in
Split vertical out
Split horizontal in
Split horizontal out
Strips left down
Strips left up
Strips right down
Strips right up
Random bars horizontal
Random bars vertical
Random
Copyright © Shelley Lowery 2002-2003

Web Design Tips is an excerpt from Web Design Mastery - An Internet Marketers Copy & Paste Reference Guide. Learn how to design a professional web site in the easiest possible fashion -- with hundreds of copy & paste codes.