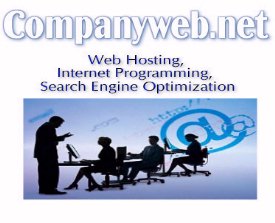 CompanyWeb Articles

Book Reviews
Columns
Web-Source Topics...

Marketing Article

Marketing Article is syndicated from Web-Source.net.

Syndicated articles are written by independent authors and the contents represent the author's views. The content of the article does not necessarily represent the views of Company Web staff and management.

---

Choo! Choo! All Aboard! -- CREATE A MARKETING TRAIN

By Catherine Franz Copyright © 2003

Is your marketing program sporadic? A "what-feels-good-this-week" kind of plan? Is it working for you? If not, then here is a solution.

In order to create a gratifying and profitable professional service business you need to have an effective long-term marketing system in place. And the long-term system needs to include plans that generate revenue on a short-term, medium-term and long-term basis.

Here's a well-planned, tested and executed system, designed specifically to funnel prospective clients into your business because it gives you focus and clarity.

For visual effects, let us call it your "Marketing Train."

Just like a regular train, there are three prime components of a Marketing Train. (1) The locomotive, also called the engine, (2) the cars, and (3) the caboose. Close your eyes and picture your train right now. If you can, manually draw one right now to help anchor that visually. Don't let the simplicity of this metaphor pull the wool over your eyes. This is effective!

Okay, you have your Marketing Train vividly available to you whenever you need it. Right?

Great!

Let's talk about these three parts of your Marketing Train...

1. LOCOMOTIVE

If you didn't have an engine your train would be dead on the tracks...right? This is also true for your Marketing Train.

As the engine pulls all the rest of the cars, your marketing engine pulls the rest of your marketing activities. The engine is the main strategy that drives your business forward. Here are some examples of what can be fueling your engine: speaking to groups, conducting workshops or teleclasses, forming strategic alliances or partnerships, networking (could be done in many forms), direct mail pieces, writing articles for your web site or in print, doing radio interviews, being a guest speaker in other formats, sending out a grassroots marketing letter.

Let's call the engine your active marketing strategy. Its movement allows others to experience you in relation to all the rest.

For a smooth ride, you want to choose no more than three active engine activities to focus on and continually repeat those. Consistency and repetition are crucial! If you spread yourself too thin, never go deep enough, or stay with it long enough, your strategy will not be effective.

For service professionals focusing on filling their practice, 60 to 90 percent of your marketing focus and effort needs to be on the active engine activities you choose. Usually the number of clients/sales directly related to your focused effort on these three activities. Your revenue is a telltale sign of your effort and how fast your train is going. Your speed also relates to the size of your engine.

In summary, choose three or less active marketing strategies to focus on. Do them consistently, do them well, and let them drive your business forward. Just like an engine would.

2. THE RAILROAD CARS

The number of railroad cars depends on the power of your engine. If you have too many cars and not enough "ump" in the engine, then the train creeps along. And so do the results.

This also occurs if you have any passive marketing activities. They are important except not mandatory. Just like railroad cars, they do little on their own. Usually, this is where I always find my marketing clients. Why? Because its the most enjoyable and comfortable place to be. Even I need to catch myself from staying here.

It is so easy to stay there too. The cars are comfortable. They contain food, great views, and sleeping arrangements. It is easier and seems safer. All you need to do is sit back, relax, and enjoy the view. Almost like your coasting along because you are leaving the driving up to someone else.

Railroad car activities include: designing a logo, placing unnecessary items on your web site, creating a brochure, creating clever business cards, or anything else that isn't directly attracting business. This does not mean that you don't do them. When you do, exclude them from the 60/90 percent time for fueling your engine.

Yes, I know you are mumbling how I added the web site to this list. Let me explain. A web site requires you to drive people to the site...right? This makes the web site submissive until they visit. The active part is getting them there. That would be one of your three engine strategies.

3. THE CABOOSE

Ah...the tail end of the marketing train. Caboose activities, besides housing the conductor, support the passengers.

I like to refer to the caboose as the "stay in touch" activities. This can be your relationship marketing, ezine/newsletters, or your contact management system. I like to categorize these into what I call "follow-up" activities.

Three years ago, people needed 5-7 times follow-ups before they purchased. Now, because of the increased skepticism in response to the communication "junk" that floods their day, and they lack the quality time it takes to continually focus on what they are received, this number has increased 12 times.

Having an electronic newsletter (also called an ezine) can be a great caboose strategy if consistent and contains valuable information for its passengers. By itself, it is never a complete follow-up strategy. Always maintain the 80/20 rule with your ezine (80% value to 20% promotion).

The strategy of your marketing train is to fuel the train with the best juice possible (great clients that can afford you). Placing less than the best fuel in your engine will slow down the train, make it spit and sputter, or even stop the train altogether. The train usually needs more effort and chugs along. Not knowing your fuel mixture will leave you stranded on a hill.

An ezine is a great caboose activity. Like a caboose, it does not require fuel. The size of your mailing list usually reflects the size of your practice and bottom income line. People who are not passengers will get off quickly. So, if you have chosen an ezine as a caboose activity, then one of the three engine strategies MUST be in direct line for them to connect.

Oops, at the beginning I said there was one solution. Nope, I gave you more than one. Okay, you can have them as a bonus.

Building Your Marketing Train

Redraw your train now. Label the locomotive (engine), the cars and the caboose. Now create a list below each one and write in your marketing activities. If you begin in the cars, follow it forward to the engine; what strategy is pulling it forward? Now look at your caboose list. What is on your follow-up activity that supports it?

In summary, if you are focusing on increasing your client base, focus on your engine, its fuel, fuel mixture, and there is efficient effort to pull the rest of the train. Repetition and consistency is the key to deliberately create your results.

About the Author:



Catherine Franz is a full-time marketing and writing coach and graduate of CoachU. Her clients have gifted her the title, "Tennis Shoe Entrepreneur" because of her successful business and marketing approaches including moving businesses from bedroom corners to large conference rooms. She was the senior partner in a CPA practice for 15 years and has owned other businesses before becoming a coach. For more about Catherine, visit: www.abundancecenter.com, or call her to schedule a sample coaching session at 703-671-5677.